The Box
A comedic internet panel show for the contemporary female
Creator/Producer/Director/Head Writer/Host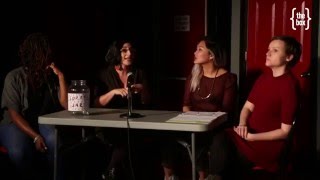 The Box Show: Episode 1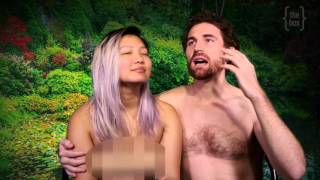 Behind The Shame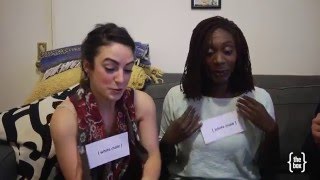 When Board Game Night Gets Real... Feminist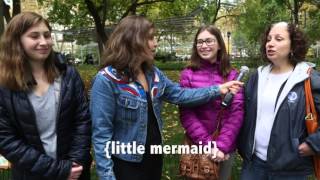 The Box Ruins Your Childhood
The Box Show: Episode 1

Watch the entire full episode!

Behind The Shame

In this episode of Behind the Shame, we go into a young woman's life to find out where the shame of ALL women came from.

When Board Game Night Gets Real... Feminist

Patriarko: Everyone has to play, but only a few of us can win.

The Box Ruins Your Childhood

Can you guess which of your favorite childhood films are the most insanely terrible for children by their plot alone? Let's find out!
The Party
A Canadian election comedy
Co-writer/"Murphy Brown"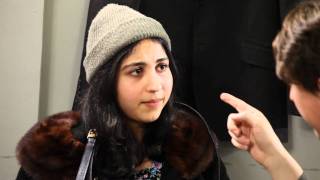 The Party: Pilot Episode (Part 1)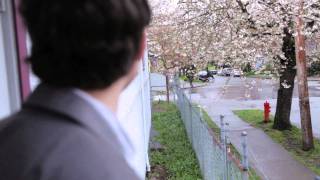 The Party: Pilot Episode (Part 2)
The Party: Pilot Episode (Part 1)

Watch The Party: Pilot Episode (Pt. 1 of 2)

The Party: Pilot Episode (Part 2)

Watch The Party: Pilot Episode (Pt. 2 of 2)
LatchKey
A semi-improvised web series
"Rebecca Delaney" LatchKey Ep. 1: Good Mourning LatchKey Ep. 3: Dioramadan LatchKey Ep. 6: Office Romance(s) LatchKey Ep 9: Twas the Fight Before Christmas
LatchKey Ep. 1: Good Mourning

A semi-improvised webseries.
When the Delaney kids' father passes away they have to sell the apartment they grew up in, but their childhood friends and neighbors, The Clems, aren't going to make that easy.

Created by Sean Reidy & Andrea Kornstein

LatchKey Ep. 3: Dioramadan

A semi-improvised webseries.
Claude and Rebecca attempt to reconnect as they go head-to-head with a mutual rival in a no-holds barred dual to the finish - a diorama competition.

Created by Sean Reidy & Andrea Kornstein

LatchKey Ep. 6: Office Romance(s)

A semi-improvised webseries.

Rebecca receives a shock when Carrington visits her at work and starts taking control of her life - at the office and matters of the heart.

Created by Sean Reidy & Andrea Kornstein

LatchKey Ep 9: Twas the Fight Before Christmas

A semi-improvised webseries.

The Delaneys try to reunite the Clems after they've been apart for more than 6 months.

Created by Sean Reidy & Andrea Kornstein